In today's digital era, social media has become an essential tool for businesses to connect with customers and promote their services. This is especially true for hospitals and clinics, as patients increasingly turn to social media to find and research healthcare providers. By utilizing social media marketing for hospitals and clinics can reach a wider audience, build their online presence, and connect with patients in a more personal and meaningful ways. Social Media Marketing for hospitals is one the best Digital Marketing Strategies for Hospitals and Clinics to Grow in this Digital Era
Social media has revolutionized the way we communicate, connect and share information. It has become an integral part of our daily lives, providing a platform for people to engage with each other and the world around them. In recent years, social media has become an essential tool for businesses, including hospitals and clinics, to reach out to patients and promote their services.
By leveraging social media, hospitals can engage with patients, promote their services, and build trust and credibility within their communities. With over 3.6 billion people using social media worldwide, it's no surprise that hospitals are turning to social media to reach their target audience. In this article, we'll explore the benefits of social media marketing for hospitals and offer some tips for creating an effective social media strategy.
Here are some key strategies for using social media marketing for hospitals and clinics that help to promote smartly:
Choose the right platforms:
There are many social media platforms available, each with its own strengths and weaknesses. It's important to choose the platforms that are most relevant to your audience and align with your marketing goals. For example, if you want to reach a younger audience, Instagram may be more effective than Facebook or LinkedIn. Now create social media accounts on popular platforms like Facebook, Instagram, and Twitter that you decided best.
Identify your target audience:
Before you start creating content for social media, it's important to understand who your target audience is. This will help you tailor your messaging and choose the right platforms to reach them. For example, if your clinic primarily serves seniors, Facebook may be the best platform to use, as it has a higher percentage of users in that age group.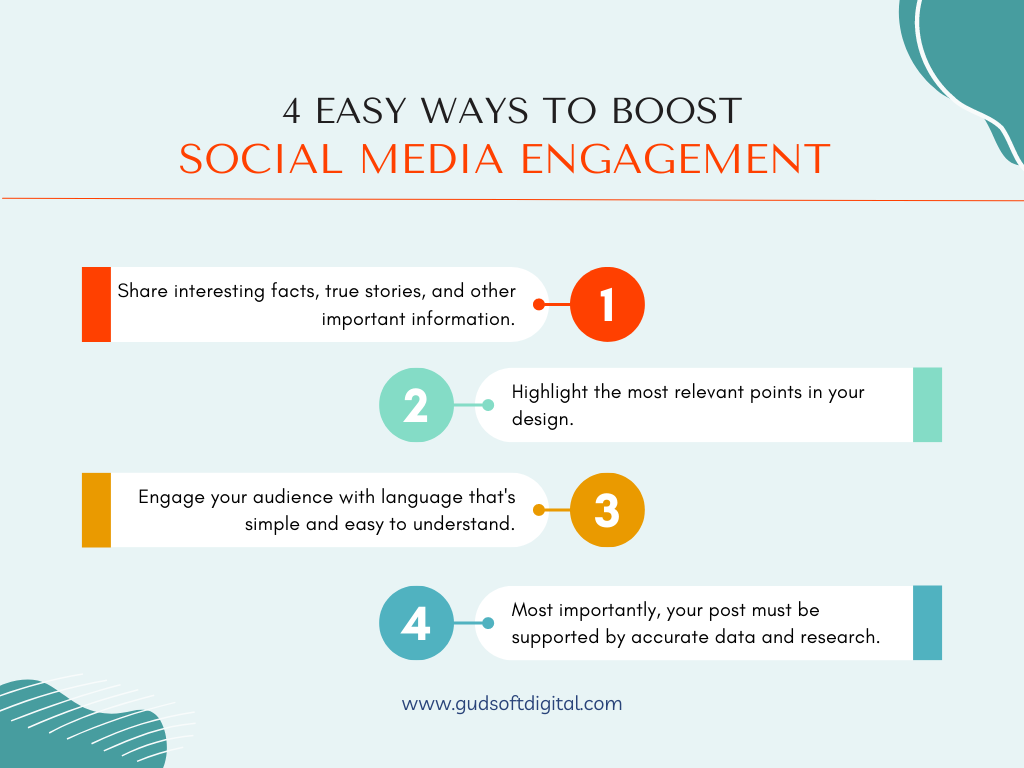 Develop a content strategy:
Once you know your target audience, it's time to create a content strategy. This involves deciding what types of content you will create (e.g., promotional post, educational post, blog posts, videos, infographics), how often you will post, and what topics you will cover. Your content should be informative, engaging, and relevant to your patients' needs and interests. It should be provide some value to patients by providing some facts to educate them.
Posting Regular Updates:
Once the accounts are set up, hospitals should start posting regular updates about hospital events, health tips, and new services. This helps to engage followers and build a strong online presence. Hospitals can also share news articles related to healthcare or share success stories and reviews of patients. It's important to provide information that is both informative and interesting to followers.
Engage with your audience:
Social media is all about building relationships with your audience. To do this, you need to engage with them regularly by responding to comments and messages, asking for feedback, and sharing user-generated content. This will help you build trust and loyalty among your patients and establish your hospital or clinic as a trusted healthcare provider.
Use paid advertising:
While organic reach on social media can be limited, paid advertising can help you reach a larger audience and promote specific services or campaigns. Facebook and Instagram offer a range of advertising options, from sponsored posts to targeted ads based on user area, age group, demographics and interests.
Monitor your analytics:
Finally, it's important to track your social media analytics to see how your content is performing and make adjustments as needed. This will help you identify what types of content are resonating with your audience and which platforms are driving the most traffic to your website.
Read Also: Top 5 Hospital Marketing Strategies
Conclusion on social media marketing for hospitals and clinics:
social media marketing is a powerful tool for hospitals and clinics to connect with patients, build their online presence, and promote their services. By developing a content strategy, choosing the right platforms, engaging with your audience, using paid advertising, and monitoring your analytics, you can create a successful social media marketing campaign that drives patient engagement and loyalty. So, social media marketing for hospitals and clinics the compulsory tools and ways to grow smartly today.